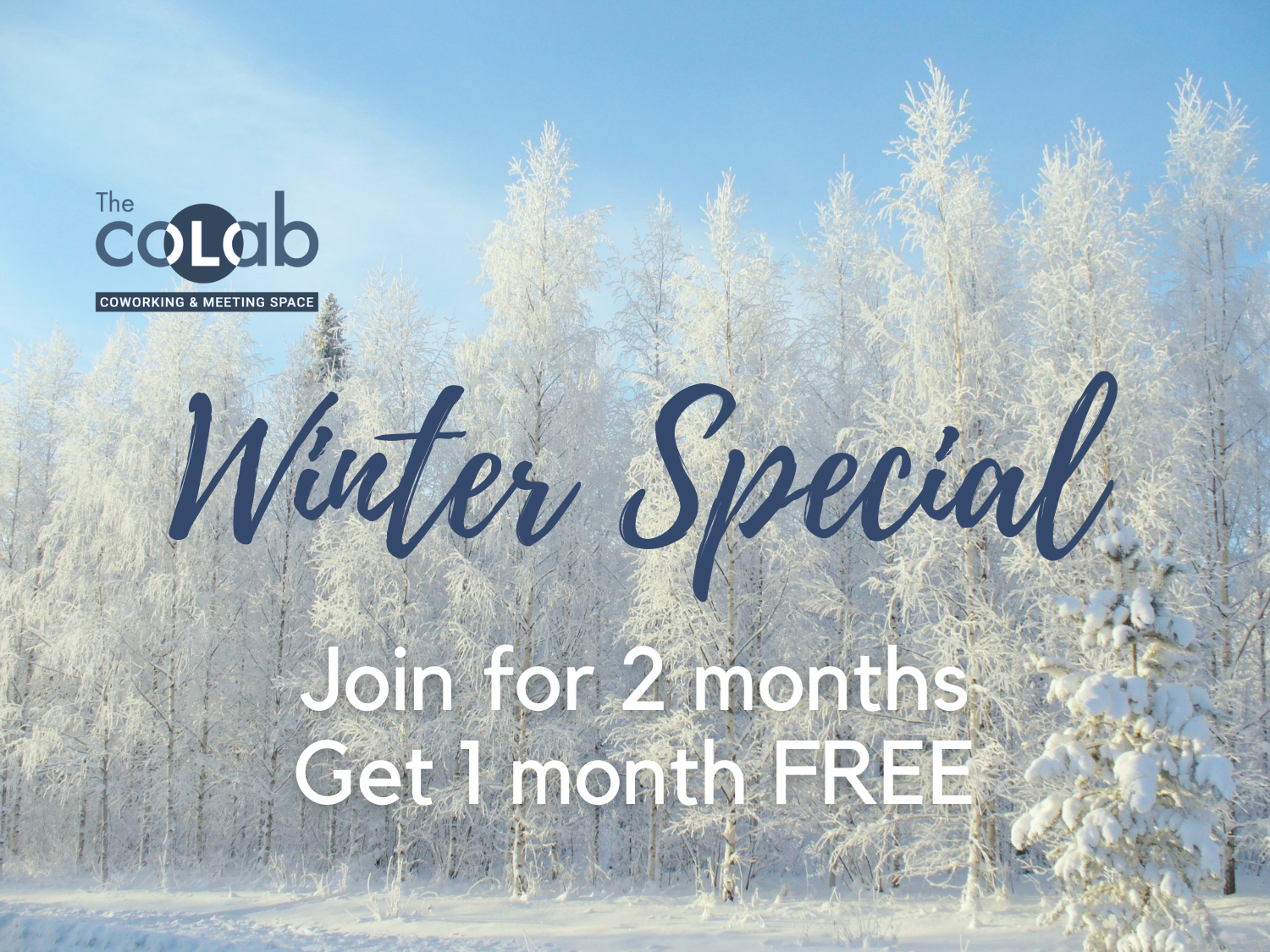 Save on unlimited 24/7 CoLab memberships!
Lower pricing for all new and existing Full-Time Residents ($300/month)
We have lowered the regular monthly fee for Full-Time Residents from $350 to $300 per month. This plan is perfect for anyone who wants unlimited 24/7 access to the CoLab and the flexibility of month-to-month terms without any long-term commitment. See Plan Details >
or
Pre-Pay Discount ($200/month)
Want to lock in your space and save even more? Simply pre-pay for two months at the normal Full-Time Resident rate, and get your third month FREE. See Plan Details >
- WINTER PRICING EXPIRES MARCH 21 -
---
Take a Tour Compare Plans Membership Details Signup Now
---
All Full Time Residents at the CoLab enjoy the following features:
Unlimited 24/7 access to coworking and meeting rooms at The Port Townsend CoLab.

Two hours of meeting room time included FREE each month

20% off meeting room reservations at both locations
Free meeting rooms as available for impromptu shared use
Business promotion across social media networks
Exposure for your business in our membership directory
Increased flexibility with no long-term contracts.
PLUS THESE